The alignment system in Dungeons & Dragons is a two-dimensional grid, one axis of which measures a "moral" continuum between good and evil, and the other "ethical" between law and chaos. Those characters that fall on one of the extremes are "good" or "evil", "lawful" or "chaotic"; in addition, there is a middle ground of "neutrality" on both axes, describing characters that are indifferent, committed to balance, or conflicted about the struggle between good and evil (or law and chaos). By combining the two axes, any given character has one of nine possible alignments.
Certain classes are restricted in the sorts of alignment they can take. A paladin traditionally must be of lawful good alignment; rogues and barbarians are seldom lawful in alignment. Clerics and other priests must typically uphold the alignments favoured by their deities. Druids must be wholly or partially neutral in their allegiances. Assassins are usually evil. These restrictions have been somewhat relaxed in the 3rd edition of the Dungeons & Dragons game, although a character's alignment may shift if he acts in marked variance from his declared alignment
Lawful Good
A lawful good character upholds society and its laws, believing that these laws are created to work for the good and prosperity of all. He is both honest and benevolent. He will work within the established system to change it for the better, and strives to bring order to goodness that other good-aligned characters might pool their resources to better the world. A lawful good character combines a commitment to oppose evil with discipline. Most lawful good characters live by a strict code of honor, or by the rules of conduct set down by their deity. They will generally selflessly act by these codes even at the cost of their own life.
It must however be stressed that blind obedience to local laws is not required by the lawful good alignment. A paladin is not in violation of his alignment if he decides to take up arms against a usurper on behalf of the rightful king, for example, even if that means going against the sedition laws instated by the usurper.
It should be noted that a lawful good character does not actually have to obey laws, as intimated above. Lawful alignment means that the character prefers a structured life to any other; this typically means that a set of codified laws are followed.
An incorruptible enforcer, a ruler or politician who acts for the good of his people, and a heroic soldier who strictly obeys the laws of battle are all examples of lawful good characters.
Neutral Good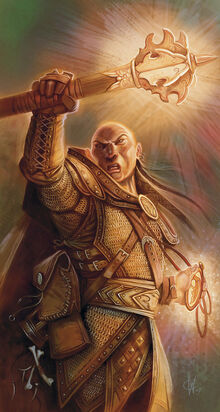 Neutral good characters desire good without bias for or against order.
A neutral good character does good for goodness' sake, not because he is directed to by law or by whim. Such a character will obey the law, or break it when he sees that it will serve a greater good. He isn't bound strongly to a social system or order. His need to help others and reduce suffering may take precedence over all else.
A doctor who treats both sides in a fight and somebody who feeds the starving in a war zone are both examples of neutral good characters.
Chaotic Good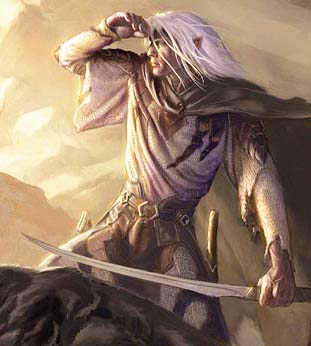 Chaotic good combines a good heart with a free spirit.
A chaotic good character acts as his conscience directs him with little regard for what others expect of him. He is kind and benevolent, a strong individualist hostile to the claims of rules, regulations, and social order. He hates it when people try to intimidate others and tell them what to do. He will actively work to bring down unjust rulers and organizations and to liberate the oppressed. He finds lawful societies distasteful and will avoid them, often living as a nomad or hermit.
Noble rebel leaders fighting corrupt or venal regimes, vigilantes acting for what they see as the greater good, mercenaries who only work for the "good guys" and anyone who "robs from the rich to give to the poor" are all examples of chaotic good characters.